The New Deal Store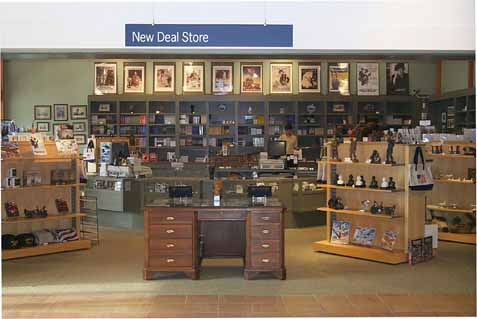 Open seven days a week, the New Deal Store is the place to shop for presidential memorabilia including mugs, vintage posters, newpapers and pictures. Hudson Valley Handmade items are availible as well, and the best book selection of the Roosevelts.
New Deal Museum Store hours are from 9 a.m. to 5:30 p.m. daily November through April; and then from 9 a.m. to 6:30 p.m. May through October. We are closed Thanksgiving, Christmas, and New Year's Day. Hours subject to change. Please call 1-800-FDR-VISIT for further information
The proceeds from New Deal Store sales go directly for the maintenance of the Library and its services. We appreciate your interest in the Roosevelt Library and Museum.